The Flicks Community Movie House was the only independent, fully licensed art house cinema in Phnom Penh, Cambodia, which offered big screen movies in a comfortable air conditioned movie room to the expatriate and tourist community from June 2009 to August 2021. The Flicks closed forever on August 8, 2021.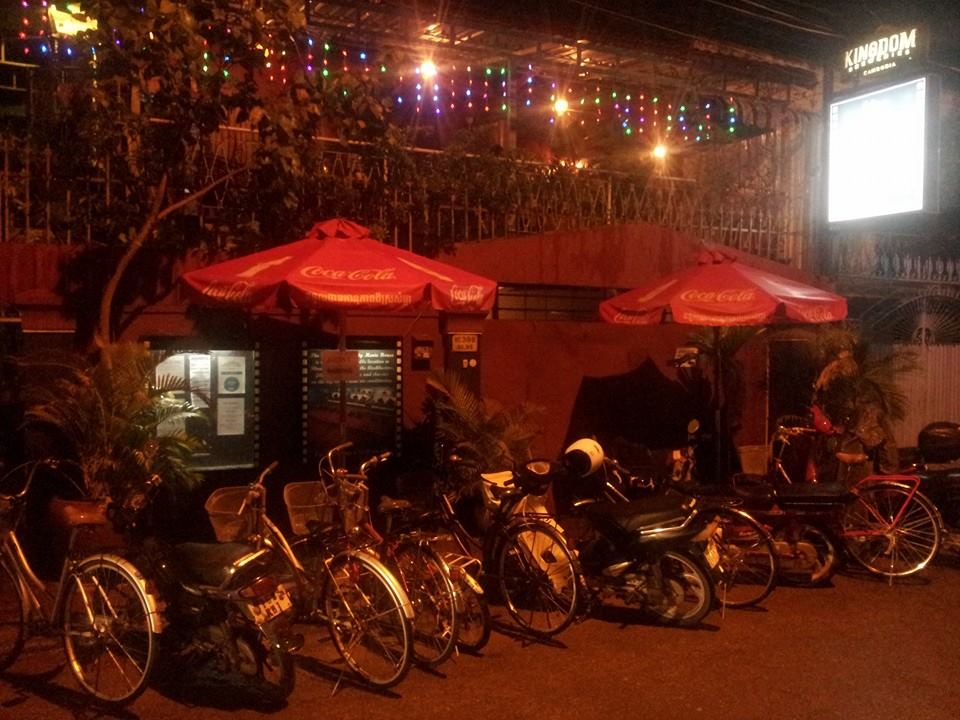 Our main facts: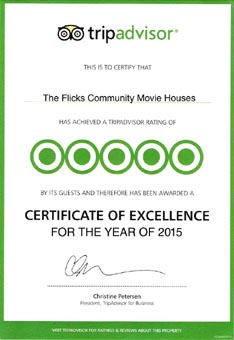 The Flicks Community Movie House was located at house number 39b on Street 95, BKK3, near Tuol Sleng in Phnom Penh, Cambodia.
The

cover charge was $4 / 16K៛ per person per day

. We made you the Best Popcorn in Town and had cold drinks bar available for you. See our menu for food options you could order before your desired screening. We would bring in your order once it arrives.
We screened HD quality big screen edition of the latest blockbusters, classics and documentaries on a 6-meter wide screen.
The Flicks venue was a fully licensed drink and snack bar and offer comfortable air conditioned movie room where you could watch the movies from brand new reclining seats or comfy rattan sofas. We seated a total of 32 people.
The Flicks was a fully volunteer-run local community movie house, fully financed by 109 people after a crowd-funding event and once founded in 2009.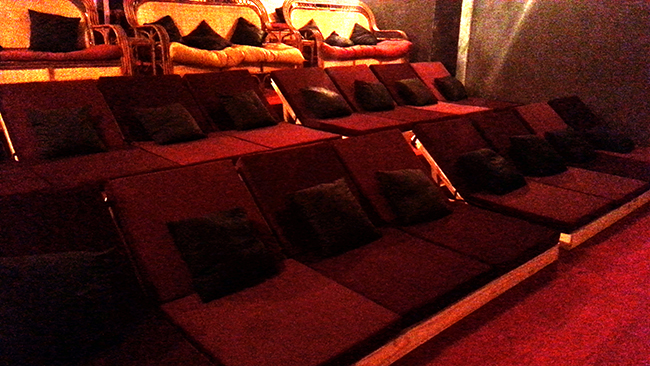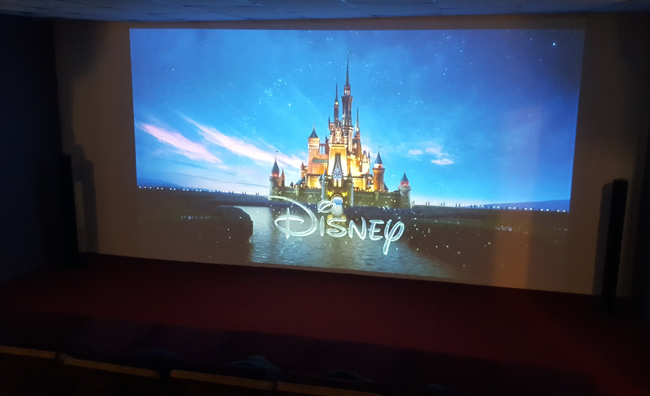 Profits were re-invested into the movie theater itself and to

support social and cultural events

in the Phnom Penh expat community (like the

Phnom Penh Players

amateur theater group, the bi-monthly and highly anticipated Nerd Night Phnom Penh, various comedy shows and annual performances of The Vagina Monologues and art events at various venues), the international literary magazine The Quiet Reader, as well as various expatriate-oriented websites and city guides.
The movie room was available for private screenings, which was ideal for birthday parties, church screenings or if you just want to have the entire theater for yourself.
We were never available by phone, as too many people then found our number somewhere online and call to ask at any moment of the day what we are screening tonight and what these movies are about. Don't worry, we had this all-informing website and were available on our Facebook Page.
Harsh house rules
If you prefered to use your phone (to check the time, to text a friend, to check your facebook updates or to even make a phone call), we would stop the movie for you. And then we kindly requested you to leave the venue. Using any hardware during any of our screenings was simply considered as a rude violation of our house rules.
You were kindly requested not to bring your own food and/or drinks to our venue.
A little history
The New-Zealand couple Martin and Jeanette Robinson founded The Flicks Festival Movie House in early 2009. They renovated a pre-Khmer Rouge villa into one with an air-conditioned movie room and a bar on the second floor.
In March 2011 Dutch serial entrepreneur Ramon Stoppelenburg took over the business, after an online fund-raising to save the movie house from closure. The lobby got renovated and fully air conditioned and the front balcony got a large and leafy terrace extension in the years that followed. The Flicks could seat 32 people.
In May 2020 the business was supposed to be sold and taken over by a new owner, but the worldwide covid-19 pandemic messed that all up. Things were delayed and by December 2020 the new owner canceled his plans. Ramon continued to run one more season of The Flicks and closed the movie theater forever on August 8, 2021.
Ramon has moved on and now lives in Portugal, where he organises expeditions to the summit of Mount Kilimanjaro for everybody.